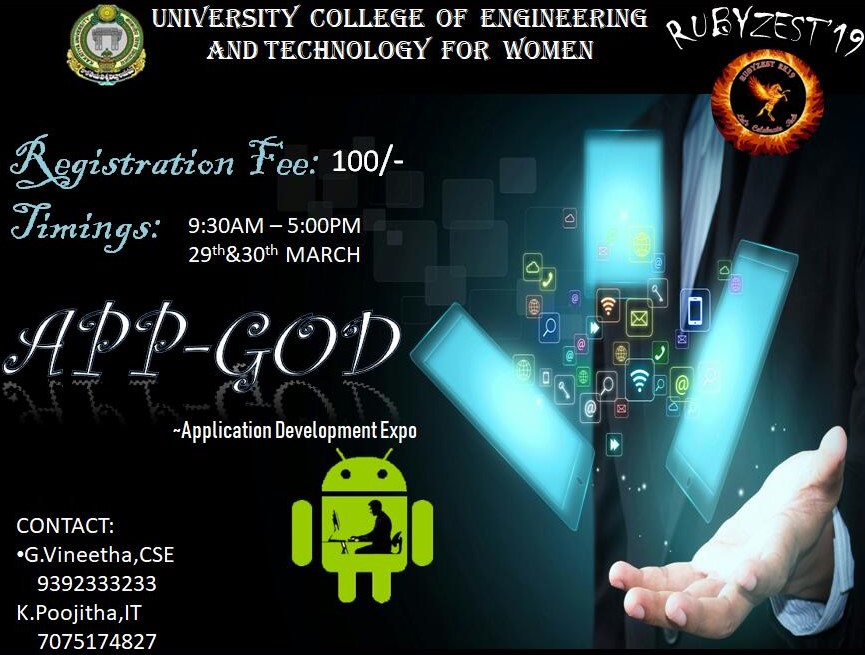 APP GOD
App God is an event where one can showcase their Application.
procedure:
1.Register for AppGod event.
2.On the proposed day and time Pariticipant should give a brief idea of app. Its usage and implementation.
3.The one with best and useful idea for application will be selected and presented exciting prizes.